IT that works for you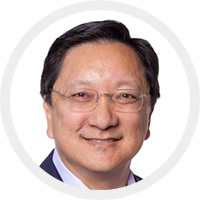 Started in 2012, Above Cloud is a complete Risk Management solution provider. We are 100% committed to making sure business owners have the most reliable and professional IT service. Our team of talented IT professionals can solve your IT Security, Compliance, and Business Resiliency nightmares once and for all.
Here's why so many businesses depend on Above Cloud for complete Risk Management services and support:
Decades of experience gives us the confidence that you can trust. We speak plain English, in business terms when possible. We believe that intelligence is measured by taking something complex and make it easy to understand.
It's the little things that make a difference. A small favor does not make a difference on its own, but they add up over time to become the importance that you can rely on.
We really emphasize listening to our customers and clients alike, striving to literally put ourselves in their shoes. That way, we can truly be in the right position to provide the kind of advice that is worthy of the situation.
Creating clients, not customers. We embrace all of our customers, but we strive to earn their trust in becoming their true partner. In this way they become clients instead of customers to us.
Our custom service packages deliver what you need and want without overstepping the boundaries of your budget. From cloud services to data backup to compliance and security, Above Cloud is here to team up with you and your company for expert support.