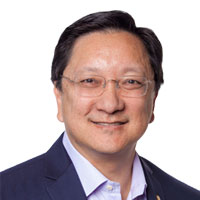 Bryce Matsuoka; CEO and President
Bryce Matsuoka is the President and CEO of Above Cloud. Formerly at IBM Global Services for over 25 years, he thrived as a Principal in IBM Global Services. It has been his vision to provide the level of customer service that benefits his clients, providing tangible results and client value.
"Our goal is to find out if there's a fit between our clients and the security and compliance solutions that we provide.  We understand that not all are a fit for us and us for them.  In this way we build an openness for discussion about the issues at hand, whatever they may be."
We focus on helping our clients review where they stand from a risk management perspective, then build them a roadmap and help them implement and manage/monitor to close the gaps found. Not everything in a security assessment should be implemented, and we help our clients determine how to balance the risk they are willing to accept with the metrics for running a business.
Certifications include
IBM Confirmed Principal
IBM Certified Consultant and Availability Manger
Executive Cloud Certificate (CompTIA)
ITIL Foundation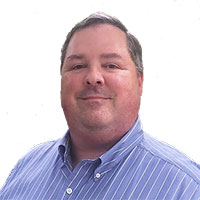 David Laub; Executive Advisor
Senior Financial executive with over 25 years of international operations, financial management, accounting, auditing. Direct experience with early-stage companies, VC backed companies as well as private companies. Worked in high-tech, telecommunications, fishing and international trading industries.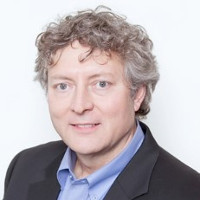 Edward Lux; Chief Innovation Officer
Mr Lux brings a global perspective to "thinking outside the box." Driving thought to action by blending structured processes, global resources with forward thinking ideas, he is an innovative leader who delivers cutting edge business processes.
A proven record of creating value across a spectrum of environments, from family owned businesses to Fortune 500 giants. Preceding his role at Above-Cloud, Mr Lux most recently served as CTO of Xenon Arc where as a co-founder he helped grow the business to annual revenues of more than $50 million in sales. Activities included working with Private Equity Investors, fund raising and selling conceptual business models. Building business processes, teams and results.
Prior to that he served as Vice President of Technology at ChemPoint, leveraging earlier field and corporate leadership roles at Vopak and OxyChem. Primary focus on Data security, PCI Compliance, creation and maintenance of business process, and documented policy and procedures for Technology, Operations, Supply Chain and Logistics.
Mr Lux has degrees in Chemical Engineering, Chemistry and Psychology and a lifelong passion for learning.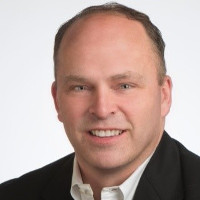 Craig Eidem; Chief Technology Officer
Prior to this, he was Executive Vice President of Technology at MegaPath. He brings over 25 years of experience in large scale enterprise software development, global telecommunications, security and SaaS product and infrastructure development, implementation and service delivery.
Mr. Eidem holds CISSP, Amazon Cloud Solution Architect (AWS CSA), CCSK, ITIL, Cloud+, and a Six Sigma Green Belt certifications.
In his past, Mr. Eidem, has worked at AT&T, Honeywell, Best Buy and Speakeasy in various executive roles.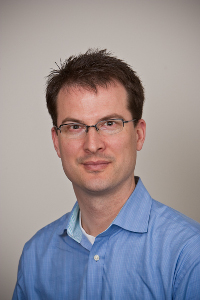 John Strathy; VP of Operations
John is a reliable operations leader with strong financial skills.  He focuses on the successful implementation of finance, HR, marketing, operations, and technology strategies which helps businesses succeed through turning their vision into reality.
He has led a company to being recognized by Inc. Magazine's Inc. 5000 list two years in a row and being selected as a Top 100 Best Places to Work by the Seattle Business Magazine for four out of five years.
John is an alumnus of the University of Washington with a Bachelor of Arts in Business Administration and of the Executive Development Program at the University of Washington's Foster School of Business.  Mr. Strathy is involved in various organizations such as the Grow 50, CXO Collective, and Bellevue Rotary.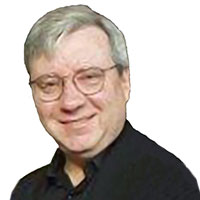 Gene Pugnetti; Security and Compliance Principal Consultant
Gene Pugnetti has over 30 years experience in systems, networks and security. In 1997, Pugnetti, having already held positions with Collier Jackson Inc and CompuServe Network Services, became a Principal and Executive Consultant in IBM's Security & Privacy Services Practice. As a leader in the practice he held project oversight of consulting engagements, consulted with clients and managed teams of security consultants. Mr. Pugnetti's experience during his tenure with the Security & Privacy Practice covered the areas of security risk assessment and remediation, regulatory compliance, governance, security network architecture and design, encryption, Identity management, vulnerability testing, security program strategy, policy, process, procedures and standards development, and the assessment of security controls against best practices and standards.
Mr. Pugnetti's regulatory compliance experience includes HIPAA, Sarbanes-Oxley, PCI, CJIS, FFIEC and assessments against numerous security baseline standards, such as, ISO/IEC 27002, NIST SP series Guidelines and Standards, CobiT, NERC-CIP Cyber Security Reliability Standards, and the IBM Security Framework, which he helped author.   He is also trained in the implementation and auditing of the CCA (Consortium for CyberSecurity Action) 20 Critical Security Controls for Effective Cyber Defense.
Mr. Pugnetti is a Certified Information Systems Security Professional (CISSP), a Certified Information Security Manager (CISM), an IBM trained Project Manager and an IBM Certified Professional Consultant.