If you are running a medical clinic or healthcare facility, your plate is literally overflowing.
There's not enough hours in the day to manage finance, HR, legal, marketing, and coding, let alone information technology.
At Above Cloud, we help healthcare practices simplify your HIPAA compliance requirements, protect your data from cybercrime and proactively manage your Information technology.
Let us show you how fast, friendly and highly responsive IT services can enhance your medical practice.
Call us today at 425-214-5914 or email at info@above-cloud.com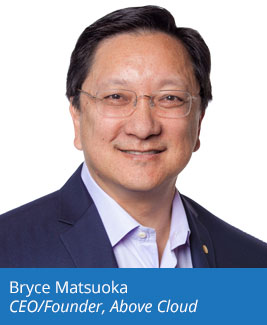 We simplify Information Technology so that you can focus on your medical practice
We help you navigate emerging technologies to implement solutions that drive and protect your medical practice into the future and stay
"Above the Cloud"
Reasons why we earn your business
1
2
3
4
5
6
7
8
9
10
Our people are backup recovery and security experts. Among our accomplishments:
1
2
3
Our view of risk management balances the business decisions with how much risk is tolerable so that rational decisions are made instead of "You need to remediate everything"
Not Ready To Call Us Just Yet?
If so, we would at least like to send you a copy of our recently published white paper, Beyond Business Continuity: How Backup and Disaster Recovery Benefits Your Business.
As small- and medium-sized businesses store more data on servers, business owners need to consider how they respond to everyday disruptions, such as hardware failures and server outages, as well as site-wide disasters such as fires, floods, earthquakes, and tornadoes. This white paper explains how a backup and disaster recovery solution can help organizations avoid the high costs of downtime and preserve the bottom line.
Simply fill out the form here and we'll send you a copy today!